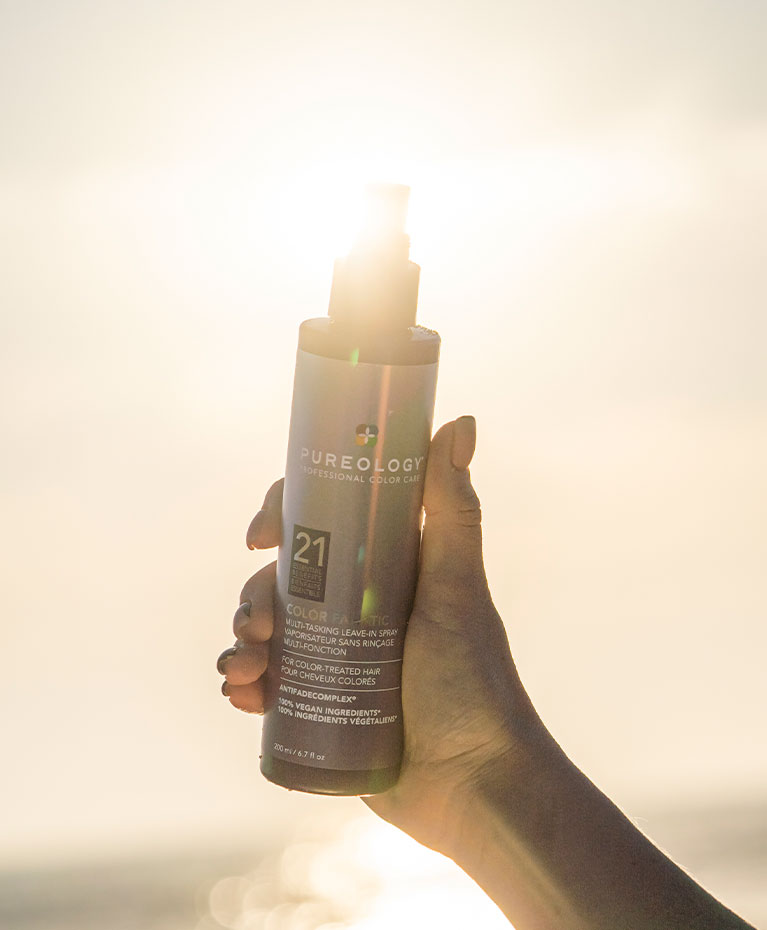 Pureology Color Fanatic - Hair Care for Coloured Hair
Simplify your after colour hair care routine with Pureology's Color Fanatic collection. For a luxurious treatment, choose between our best-selling Color Fanatic Multi Tasking Leave In Spray and our more intense Color Fanatic Multi Tasking Deep Conditioning Mask. Both offer 21 benefits so you can pare down your colour care products, making them an indispensable staple at home or perfect travel companion. As primers, they preserve colour vibrancy, act as leave in conditioners, detangle, moisturise and smooth. These high achievers also prevent split ends, breakage from brushing and combing, strengthen the hair fiber and protect against heat damage and external stressors. You can even use them at the final stage of your styling routine so strands will look smoother, feel silkier and appear shinier. With key ingredients camelina, coconut and olive oils, and our exclusive AntiFade Complex, hair colour is vibrant for longer.
If you're looking to refresh colour between salon visits, look no further than Color Fanatic Top Coat Tone + Glaze. With three options including richly pigmented blue for brunettes, purple for blondes, and sheer gloss for enhancing natural colour, see instant results in just five minutes and make your colour last.
All of Color Fanatic's coloured hair care products feature an addictively delicious scent of rose, floral ginger and cedarwood - all the more reason to try this collection today. If you're looking to find out more, check out our article full of tips to maintain hair colour, or find a Pureology salon near you to speak to an expert and determine if this coloured hair care range can benefit you.
Color Fanatic Frequently Asked Questions
Answers to Your Frequently Asked Questions
How is Pureology Color Fanatic different from Pureologys other products?
What does Color Fanatic smell like?